The World Without Proofreading #5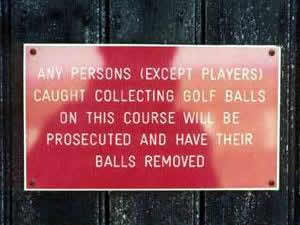 Folks, go ahead and cross off "steal a ball from Larry's Miniature Golf Course" from the scavenger hunt list. I'm pretty sure it's not worth it.
Want to avoid embarrassing errors? Contact us to learn how we can help you.
Have you seen a funny proofreading error? Send it to us.