Proofreading Software: Useful, but No Substitute for Trained Professionals
Unsure if you're catching all of your errors? We can help. Simply contact us to learn how we can help ensure your documents are flawless.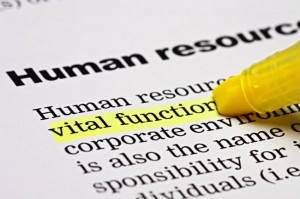 Most modern word processing applications include spelling and grammar checking functions as part of their overall proofreading capabilities. This automatic proofreading software can save time and effort on the part of the author, especially for longer documents. However, it is unwise to become too dependent on automatic proofreading applications when producing important documents and other materials, as these programs can often miss certain spelling and grammatical errors and may provide suggestions that do not contribute to the overall quality of the finished product.
How Automatic Proofreading Systems Work
Spelling and grammar checking software consists of a large, editable word list and a series of general rules that are applied using specialized algorithms. The software compares words in the document with the words available in its dictionary and tests sentences and paragraphs against certain preset rules present in its algorithms. While this can often help writers catch many common spelling and grammatical errors, the software can only identify those grammatical errors that were programmed into the application originally. Spelling dictionaries in these applications offer more flexibility and can usually be altered by the end user.
The Advantages of Automatic Proofreading Software
For many users, the grammar and spell checking functions in word processing programs can serve as a useful backup during the proofreading process. Computerized proofreading applications can catch the most common spelling and typographical errors; some will even correct your work automatically as words are typed. This can save a considerable amount of time, especially for less proficient typists. Additionally, unfamiliar words can be added to most word processing dictionaries, allowing the software to work more efficiently over time.
The Disadvantages of Automatic Proofreading Software
These word processing functions typically cannot identify misused words; wrong choices like "their" rather than "there," "do" for "due" or "principal" for "principle" may be overlooked by most automatic systems. The program may offer suggestions for words not appearing in the dictionary that, if taken, can change the meaning of the sentence or passage entirely. Grammar suggestions may also be incorrect or incomplete; for instance, most current grammar checking software programs have difficulty recommending the proper use of semicolons, commas and ellipses. Finally, the potential for erroneously adding words to the custom dictionary can lead to repeated misspellings of the same word over time; one misspelled word accidentally added to the dictionary can potentially impact the usefulness and accuracy of the proofreading software application for months or years.
Conclusions
While proofreading software can offer some basic help in catching typographical or spelling errors, it is not an acceptable substitute for professional proofreading. A professional proofreading service can identify word usage mistakes, incorrect grammatical structures and improper constructions far more effectively and accurately than any automatic spelling and grammar checking program. By enlisting the help of trained professionals to proofread important documents, companies and individuals can ensure the quality, readability and coherence of their personal and professional communications.