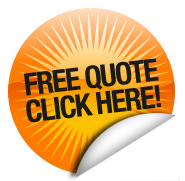 Two proofreaders review every document.
No extra charges for complex terminology, PDFs, ESL, etc.
Hundreds of authors have trusted us with their important documents.
Free samples are available.
Precise, Fast Website Proofreading and Editing
Need a hand getting the word count of your website? We can help. Contact us.
Investing in the success of your website with professional website proofreading services only makes sense. It is paramount that your business presents a professional presence online. Errors discovered by your website's visitors can rub potential clients the wrong way. Whether you know it or not, you only have a few seconds to catch and keep the attention of your website's visitors. As this BBC article explains, upon finding just one spelling or grammatical error, your visitors are likely to move on to the website of one of your competitors.
Smart business owners seek out top-tier website proofreaders to examine their websites with the utmost scrutiny. They know that hiring a professional proofreading company is the absolute best way to improve their sites' copy, so that their websites say precisely what they intended without distracting errors.
When you have your website proofread by the professionals at ProofreadingServices.Us, we know you will be satisfied with your website's text. We are confident in this belief because every one of our proofreaders has passed our rigorous proofreading tests and has years of proofreading experience. Many of our website proofreading experts are retired newspaper editors or English professors.
Simple, Upfront Pricing
Our pricing is absolutely simple and transparent. We charge just 1.3 cents per word, which is only $3.25 for a 250-word page. We offer the best price for professional website proofreading out of any of the top-tier proofreading companies and we can start proofreading your website within hours of receiving your payment and the pages you would like to have proofread.
Your website's copy is an integral part of converting website visitors into customers. Let our professional proofreaders improve your website's copy today. Click here to ask questions or get started.