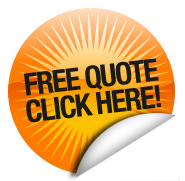 Two proofreaders review every document.
No extra charges for complex terminology, PDFs, ESL, etc.
Hundreds of authors have trusted us with their important documents.
Free samples are available.
Precise Professional Proofreading and Editing
Do not allow yourself to get worn down and stressed out trying to proofread your own important documents. Let the experienced team at ProofreadingServices.Us take care of all of your proofreading needs.
ProofreadingServices.Us is a top-tier, low-cost, professional proofreading service. Our team will refine your writing.
Our highly experienced team proofreads for grammar, spelling, and formatting errors, in order to ensure your document looks great. We do so quickly and at the lowest price you will find among the top-tier proofreading services — and proofreading is something that should only be carried out by a top-tier company. If you choose a "budget" proofreading service, it is almost inevitable that you will receive a low-quality document.
Regardless of the complexity of your document, you will be charged just 1.3 cents per word for professional proofreading. That means that for a 250-word page, you will only pay $3.25 for top-tier proofreading by our team of experts.
Our team of professional proofreaders consists of former university English professors and newspaper editors. Regardless of their years of experience, all of our proofreaders have passed a series of mandatory, rigorous proofreading tests. This allows us to assure our clients that they will receive great service.
You have better things to do than spend hours trying to proofread your important documents. Day in and day out, we proofread. We focus on offering one excellent service and because we focus on proofreading and editing exclusively, our service is fantastic, both in accuracy and speed. Our team can begin working on your document just hours after we receive it.
Unlike with other proofreading companies, there is no need to request a custom quote, as our pricing is a completely upfront and transparent. Stop worrying about proofreading your documents and simply click here to get started or ask questions. Let the professional proofreaders at ProofreadingServices.Us work diligently on your behalf today.