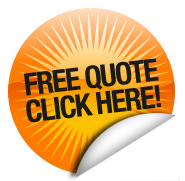 Two proofreaders review every document.
No extra charges for complex terminology, PDFs, ESL, etc.
Hundreds of authors have trusted us with their important documents.
Free samples are available.
Precise, Fast Online Proofreading
ProofreadingServices.Us provides accurate online proofreading services at the lowest price offered by any of the high quality proofreading companies. If you pay more than our price, you are paying too much. If you pay less than our price, it is likely that you will not receive the quality you seek.
Perhaps you are a student and you have a paper that needs to be excellent. Perhaps you run your own business and you cannot gamble with the clarity of documents that you will send to your clients. Whatever your reason for needing online proofreading services, the team of experienced proofreaders at ProofreadingServices.Us has you covered.
Our team offers the most detail-oriented proofreading services available online and we do so at an extremely low price. We make it possible for anyone who needs his or her documents proofread to have access to some of the world's best proofreaders.
When you choose ProofreadingServices.Us for your online proofreading needs, you will pay just 1.3 cents/word. That means that for a 250-word page you will pay only $3.25 for our professional proofreading services.
All of our proofreaders have had to pass a series of rigorous proprietary tests in order to have been invited to be part of our elite proofreading team. Additionally, many of our proofreaders previously worked as newspaper editors or English professors.
We know you are likely very busy and have more important things to do than spend hours proofreading your important documents. Let the professional proofreaders at ProofreadingServices.Us manage all of your online proofreading needs. We do this all day long, so we are not only very good at it, but we are very fast as well.
We can begin your online proofreading project within hours of receiving your files. Upon receipt of your files, our team will get right to work, diligently examining your documents for errors.
Do not spend your valuable time proofreading your own documents, wondering if you have tracked down your spelling, formatting, and grammatical errors. Let our professional proofreaders take care of all of your online proofreading needs. To get started or ask questions, simply click here.