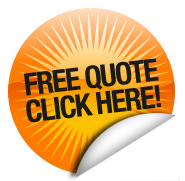 Two proofreaders review every document.
No extra charges for complex terminology, PDFs, ESL, etc.
Hundreds of authors have trusted us with their important documents.
Free samples are available.
Precise, Fast Grammar Proofreading and Editing
ProofreadingServices.Us, a high quality professional proofreading service, offers you the opportunity to have your documents proofread by the industry's top professionals — and at a price no other top-tier proofreading service can match.
Not only do we offer the lowest price of any top-quality grammar proofreading service but we've also made it easy for you to pay for your proofreading project online. We can usually start proofreading your document within hours of receiving it.
We offer top-notch grammar proofreading services at great prices. Our low price for professional grammar proofreading is just 1.3 cents per word, meaning you'll pay only $3.25 per 250-word page. What you'll get in return is proofreading by a dedicated, committed individual with years of experience. In fact, many of our proofreaders are retired newspaper editors or English professors. Regardless of their extensive proofreading experience, each of them was required to complete rigorous testing prior to being permitted to join our elite proofreading team. We're confident — and you can be too — that your grammar proofreading will be conducted with precision when you use our service. And, because we know how important it is for your documents to look fantastic, we go beyond just grammar proofreading; your documents will also be proofread for spelling, capitalization, and formatting errors in accordance with the latest style guides and proofreading manuals.
You can get started today and let our professional proofreaders greatly improve your document's grammar. Simply click here to get started or ask questions.