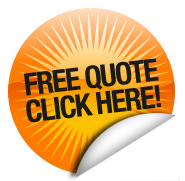 Two proofreaders review every document.
No extra charges for complex terminology, PDFs, ESL, etc.
Hundreds of authors have trusted us with their important documents.
Free samples are available.
Precise, Fast Essay Proofreading and Editing
If you are reading this, you have likely spent hours researching and writing your essay. Whether you are applying to college, turning your essay into a professor, entering it in a writing contest or planning on publishing it, it has to be excellent. If you want to make sure your essay is fantastic, you need the professional essay proofreading services offered by ProofreadingServices.Us.
The professional proofreading team at ProofreadingServices.Us is comprised of retired newspaper editors and English professors. Our team's wealth of experience includes years of grading essays. As a result, we are poised to satisfy your essay proofreading needs with precision. We are not only interested in helping you perfect your papers; we are interested in helping you learn as much as you can from the changes we suggest.
ProofreadingServices.Us offers one service and one service only. Because we devote all of our time to proofreading important reports, essays and other documents, we know exactly what to look for when it comes to essay proofreading. We also know how to get the job done quickly, both so we can return your proofread essay promptly and so we do not have to charge you a fortune.
There are many reasons our clients choose to entrust us with the proofreading of their important documents.  Here are just a couple of those reasons:
• Our professional essay proofreading service costs only 1.3 cents per word, which is only $3.25 for every 250-word page. By offering a low price, fast service, and exceptional quality, we make sure that all of your essay proofreading needs are met. And, to make the process as easy for you as possible, you will pay the same low price regardless of your essay's level of complexity. Many companies charge extra for technical papers.
• All of our professional proofreaders have passed a series of rigorous proprietary proofreading tests, so we know they are the best of the best. Our proofreaders are also required to stay up-to-date on changes made to the most common style guides and proofreading manuals.
We could go on, but we know that if you are interested in our essay proofreading services then you likely have limited time. Suffice it to say that our clients continue to order and praise our essay proofreading services. You can be sure that when you hire us to proofread your essay, you will receive extraordinary results for the lowest price offered by any proofreading service of the highest quality.
It is easy to get started today. Simply click here to get started or ask questions.