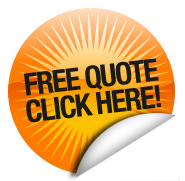 Two proofreaders review every document.
No extra charges for complex terminology, PDFs, ESL, etc.
Hundreds of authors have trusted us with their important documents.
Free samples are available.
Precise, Fast Document Proofreading and Editing
The proofreading experts at ProofreadingServices.Us are ready to take care of all of your proofreading needs.
Most proofreading services either charge outrageous rates or cut costs by sending documents to people with little proofreading experience. When you hire ProofreadingServices.Us to proofread your important documents, you do not have to worry about high prices or low quality; we offer professional document proofreading services that can fit tight budgets and we only hire expert proofreaders. No matter what type of important documents you need to have proofread, you will have peace of mind knowing that an experienced proofreading professional has examined your documents thoroughly.
Our prices are affordable and our turnaround times are amazing. Our document proofreading services begin at just 1.3 cents/word, or only $3.25 for a 250-word page. You can pay for our document proofreading services online and we will begin working diligently on your documents within hours after receiving them.
Our professional proofreaders will handle all of your document proofreading projects with a keen eye for detail. You can rest assured knowing that your proofreading will be carried out by professionals who are experts at proofreading documents for spelling, grammar, formatting and other errors. Each member of our proofreading team has passed a series of rigorous tests and undergoes regular training, so that we can consistently offer our clients the highest level of attention to detail possible. Many of our proofreaders are retired newspaper editors or English professors who spent many years in these fields before joining our team.
Getting started could not be easier. Are you ready to have your important documents proofread? Please visit our Get Started page to ask questions or to send us your document(s).