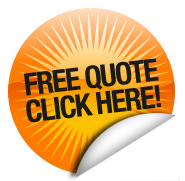 Two proofreaders review every document.
No extra charges for complex terminology, PDFs, ESL, etc.
Hundreds of authors have trusted us with their important documents.
Free samples are available.
Did you know? We offer free samples.
Precise, Fast Dissertation Proofreading and Editing
You only have one chance to make the best impression on those who will read your dissertation. Our professional proofreaders will help ensure that your dissertation is excellent.
When it comes to dissertation proofreading, you do not want to trust your years of hard work to just anyone. The professional proofreaders at ProofreadingServices.Us understand how much time and thought you've put into writing your dissertation and want to make sure that your ideas are as clear as possible.
When you hire ProofreadingServices.Us for your dissertation proofreading needs, your dissertation will be thoroughly reviewed by one of our professional proofreaders, many of whom are retired newspaper editors and university English professors. Our professional proofreaders have years of experience proofreading dissertations and other documents of the utmost importance. Not only have our professional proofreaders worked in positions in which they've gained valuable proofreading skills, they have also had to pass several rigorous proprietary tests before being allowed to proofread our clients' important documents.
We take the proofreading process very seriously and we're dedicated to making your dissertation proofreading experience as professional and simple as possible.
We offer the lowest proofreading rates of any top-tier proofreading company.  Our rates start at just 1.3 cents per word.  That means for every 250-word page, you'll pay only $3.25 to have your dissertation proofread by retired English professors and other proofreading experts.
We can start proofreading your dissertation just hours after we receive your payment and document. Get started today or ask us any questions you have by emailing or calling us. You have worked extraordinarily hard writing your dissertation. It's time for you to take a break and let the professionals at ProofreadingServices.Us remove embarrassing errors from your dissertation. We know that once you receive your professionally proofread dissertation, you'll be ecstatic that you let us improve it. Click here to get started.