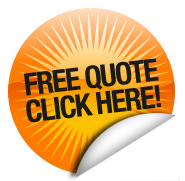 Two proofreaders review every document.
No extra charges for complex terminology, PDFs, ESL, etc.
Hundreds of authors have trusted us with their important documents.
Free samples are available.
If you are interested in opening a corporate account, please view our corporate accounts overview page.
Precise, Fast Business Proofreading and Editing
Take advantage of the professional business proofreading services provided by ProofreadingServices.Us and ensure all of your business documents demonstrate your business' commitment to excellence.
Smart business owners know that their business documents are vital to the growth and prosperity of their businesses and that one of the best ways to ensure their business documents are well received is to invest in professional business proofreading services.
ProofreadingServices.Us understands the important role business documents play in growing and maintaining a successful company. We pride ourselves on offering top quality business proofreading services at a price any business can afford.
When you hire our team of professional proofreaders to proofread your business documents, you won't have to guess what the price will be; we make our pricing transparent, so you'll always know how much your business proofreading project will cost.
With ProofreadingServices.Us, you'll pay just 1.3 cents per word, or only $3.25 for a 250-word page, to have your documents proofread by our highly trained proofreaders.
Meet our professional business proofreading experts: Each member of our proofreading team has passed a rigorous proofreading test in order to be selected to work for ProofreadingServices.Us and is required to keep abreast of all of the latest changes in the proofreading world. Furthermore, many of our expert proofreaders are retired newspaper editors or English professors. As a result, they know how to proofread documents to perfection.
Our professional business proofreading experts speak English as a first language. With ProofreadingServices.Us, you can be sure your important business documents will be proofread by someone who is intimately familiar with the nuances of the English language.
Getting started is quick and simple. Usually, we can start proofreading your business documents just hours after we receive your payment and files. You can pay via credit card or PayPal, which make the process fast and easy. To get started or ask questions, please visit our Get Started page.