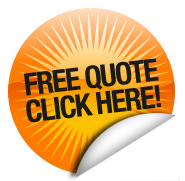 Two proofreaders review every document.
No extra charges for complex terminology, PDFs, ESL, etc.
Hundreds of authors have trusted us with their important documents.
Free samples are available.
Did you know? We offer free samples.
Precise Book Proofreading and Editing
You need to invest in our professional book proofreading services, so that we can help make sure your manuscript is excellent.
Skilled authors know that once they've finished the lengthy process of writing a book, they need an objective pair of eyes to proofread their manuscript. They also know that the best way to find that objective pair of eyes is to hire a professional proofreader who has experience with book proofreading.
The professional proofreaders at ProofreadingServices.Us have the book proofreading experience that is absolutely necessary to remove grammatical, spelling, capitalization, punctuation, formatting and spacing errors from your writing. Many of our proofreaders are retired English professors who have years of proofreading experience. Even still, they had to pass several rigorous proofreading tests before being accepted as members of our elite team, so you can be absolutely sure they know what they are doing when it comes to book proofreading.
We offer proofreading services that can fit the tightest budget. Even if you haven't yet "made it big" as an author, you can still afford to have a professional proofreader review your manuscript. We charge only 1.3 cents per word. That means you will pay only $3.25 for a 250-word page. At that price, you cannot afford to skip ordering our professional book proofreading services and risk having your manuscript rejected by publishers.
One of our professional proofreaders can usually start proofreading your book just hours after we receive your payment and documents. And because you can pay easily online, it's never been easier to order professional book proofreading services. Simply visit our Get Started page to send us your materials or ask questions.