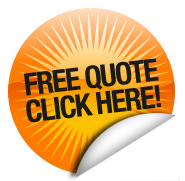 Two proofreaders review every document.
No extra charges for complex terminology, PDFs, ESL, etc.
Hundreds of authors have trusted us with their important documents.
Free samples are available.
Precise, Fast Proofreading and Editing
Our professional proofreaders and editors are ready to refine your writing.
We know that proper proofreading and editing takes time that you do not have. We also know that finding a professional proofreading and editing service that will improve your documents is not easy. Consider your search over. When you send us your documents, you can be sure that they will be in capable hands.
The team of professional proofreaders at ProofreadingServices.Us is prepared to skillfully satisfy your proofreading and editing needs. Every one of our +20 professional proofreaders is an English language expert and has undergone rigorous proprietary testing in order to be permitted to join our team. In addition, many of our proofreaders are retired English professors or newspaper editors. Our entire team is required to keep up-to-date with the most current proofreading manuals and style guides.
At ProofreadingServices.Us, we never charge extra for proofreading technical jargon and we can begin most proofreading and editing projects just hours after we receive the documents. Once we have your documents, our professional proofreaders will examine your work for formatting, spelling, grammar, punctuation, capitalization, sentence structure, and many other types of errors.
Simple, Upfront Pricing
You will never have to guess how much our professional proofreading services will cost you. With ProofreadingServices.Us, our prices are as low as 1.3 cents/word (just $3.25 for a 250-word page). You no longer will have to proofread for hours and hours on your own; now you can afford professional proofreading and editing for all of your most important documents.
Why should you select ProofreadingServices.Us to proofread your documents? The answer is simple: Our proofreaders have years of experience and are highly trained in the art of proofreading. They are adept at spotting embarrassing errors that our clients miss. Our clients, who range from individual authors to multinational corporations, count on us to spot their errors.
At ProofreadingServices.Us, our pricing is simple, our proofreading and editing services are unbelievably accurate, and our turnaround times are amazing. If you allow us to handle your proofreading needs, you will gain the certainty that your documents will be dramatically improved, each and every time. Click here to get started.