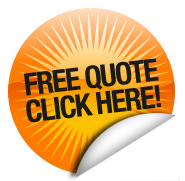 Two proofreaders review every document.
No extra charges for complex terminology, PDFs, ESL, etc.
Hundreds of authors have trusted us with their important documents.
Free samples are available.
Our proofreaders and editors are experts. Many ProofreadingServices.Us proofreaders are retired newspaper editors or English teachers. Even still, every ProofreadingServices.Us proofreader and editor is required to have passed our series of rigorous proofreading and editing skills tests. Familiar with tight deadlines and the highest standards, our team is both quick and accurate.
Here are snapshots of two of the +20 ProofreadingServices.Us proofreaders:
One proofreader, Eric, has more than 15 years of experience as a copy editor/proofreader. He has worked in almost every newspaper editorial department.
Another one of our proofreaders, Enid, has spent 15 years editing website copy, dissertation chapters and novels.
Leadership
Luke Palder is the Founder and CEO of ProofreadingServices.Us, the world's leading online proofreading and editing service. He is a Yale College graduate who has also studied at Yale Law School, the Yale School of Management, Cambridge University, and Peking University, China's top university. He graduated from Yale with a degree in political science and, while still at Yale, Luke wrote a +300-page nonfiction political science book. He is as detail-oriented as they come.

Luke can be reached at 1-800-492-6773, ext. 700