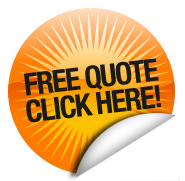 Two proofreaders review every document.
No extra charges for complex terminology, PDFs, ESL, etc.
Hundreds of authors have trusted us with their important documents.
Free samples are available.
ProofreadingServices.Us is an online proofreading and editing service with hundreds of clients. Founded by a Yale University graduate and nonfiction author, ProofreadingServices.Us is committed to refining your writing. Our company received rave reviews from KillerStartups.com and was named the .US domain registry's site of the week. We consistently deliver high quality work because we adhere to a well-defined set of values:
Value #1: Precision
Many of our proofreaders are retired newspaper editors or English teachers. Even still, all of our proofreaders are required to pass our rigorous proofreading tests before reviewing any of our clients' documents. Additionally, we make sure that at least two proofreaders review every document.
Here are just a couple of testimonials from clients about our services (additional reviews are available here):

---
"You did an excellent and professional job, and at such a reasonable rate. You really helped me out. I was really impressed. I will use you again, for sure."
– Jeanne Fiedler, Novelist
---
"ProofreadingServices.Us helped me out of a time crunch by professionally editing my document and delivering it well before my requested deadline. A valuable service well worth the sensible price."
– Palmer Pinckney II, U.S. Navy
---
Value #2: Speed
We know many of our clients face tight deadlines. We can proofread or edit a document of just about any length in as few as 48 hours.
Value #3: Simple, Upfront Pricing
Our proofreading service begins at just 1.3 cents/word ($3.25 per 250-word page), regardless of technical language or the document's original quality, which are both attributes for which other proofreading services charge a great deal extra. By using our simple pricing calculator, you will not have to wait for a quote and you will know exactly how much your document will cost before we begin. You can get started immediately.
Have a particularly long project? Let's talk about volume discounts.
Contact Us
Phone: 1-800-49-CORRECT (1-800-492-6773)
CEO's Direct Line (we value customer service): 1-800-492-6773, ext. 700
Email Address: [email protected]