7 Places to Find Great English Writing Exercises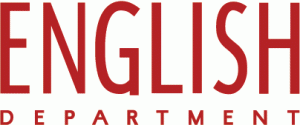 Writing, like playing the piano, takes practice to do well. Whether you're writing for fun or for school, English writing exercises improve your skills. Visit these seven places to find help with grammar, learn about punctuation, inspire creativity, and learn to write better now.
1. University Writing Labs
If you need a refresher course, one obvious place to look for hands-on practice is at a nearby university. Enrolling in a composition class can build your skills in everything from spelling and grammar, to punctuation and style. However, classes can be costly, and may not fit into your schedule. Fortunately, many college websites have online labs where you can find English writing exercises and lessons without attending a class. Some good ones to try include:
2. Libraries and Bookstores
Books, books, and more books—the shelves of your library and bookstore are packed with titles designed to teach you to be a better writer. Search your library's catalog or your favorite online bookstore using keywords like "English study," "writing," and "grammar."  The titles listed below also contain English writing exercises to add to your practice routine:
3. Free English Classes
Online classes offer a smorgasbord of lessons and information to keep you sharp. Use them as resources for learning grammar, building vocabulary, or brushing up on any information you feel hazy about. As a bonus, you can pick and choose what you spend time studying. You can take an entire course, or pick a trouble spot where you need help and focus on that. Get started with one of these three sites:
4. Websites for Writers
Who knows more about writing than other writers? Go where the pros go and you'll find a wealth of English writing exercises, tips, and advice. Start with the sites listed below, or locate others by typing "best sites for writers" into your favorite search engine.
5. Writing Prompt Sites
If imagination and inspiration fail to show up when you want to write, you can always borrow some from someone else. A multitude of websites have lists of writing prompts to spark your creativity. Create your own writing exercises with prompts from a site like these:
6. Writing Communities
Writers like to challenge each other to write better and more often. As a result, many online writing communities like the ones listed below have areas designated for word games, story prompts, and other writing exercises. Some offer the ability to share your work online and get feedback from others, another good way to build writing skills.
7. Games
While not strictly considered English writing exercises, games that encourage you to write, learn new vocabulary, and play with words all benefit your writing. Besides, a little fun never hurt anyone. Start with these three, and look for others you enjoy playing.